SOCIAL ENTREPRENEUR,
COMMUNITY LEADER,
ECONOMIST,
PUBLIC SPEAKER.
Founder and CEO of Omek.
10+ years of experience in community organizing and corporate leadership.

I have lived, studied, and worked in cities across Africa, America, and Europe. My experiences around the world have given me the unique ability to see projects holistically and quickly identify opportunities within them. I enjoy working on challenging projects which bring diverse stakeholders together to solve common goals.
+31 6 86 19 09 60
kemo@myomek.com
LinkedIn
Education
Friedrich Alexander University

Masters Degree
Development Economics and International Studies, 2015 — 2017
University of Saint Thomas

Bachlors Degree
Business Administration, 2010 — 2012

University of Gamal Abdel Nasser
Associate Degree
Applied Science Economics, 1999 — 2001

Lycee Aviation
High School Degree
1995 — 1999

Work Experience
Omek
Founder & CEO, 2019 — Present

General Mills

Sourcing Category Manager, 2013 — 2015

US Bank

Branch Manager, 2010 — 2012
Assistant Manager, 2009 — 2010
Senior Banker, 2007 — 2009

STREAMLINING A CATEGORY
Consolidating the Reward and Recognition Category.
---
General Mills
Strategic Category Management

Rewards and Recognition was a fragmented category with multiple stakeholders and suppliers. My challenge was to consolidate the category into a centralized process. My very first task in managing this category was to conduct an in-depth internal and external category analysis including, stakeholders, total spend, suppliers, market and industry analysis.
Once I had better visibility in the category and its positioning on the category maturity curve, I set out to meet with various stakeholders to understand their needs, challenges, processes and goals. After talking and listening to over 50 different people from different departments and plants across the country, I began to gain their buy-in, developing a holistic category strategy aimed at centralizing the procurement process and streamlining our supplier base into a single provider.
This strategy proved to be a great success in simplifying the category's procurement process and bringing it up to date to the industry standard. I also initiated the global roll out of the strategy, working alongside the Canadian team.
Key learnings
Managing a fragmented and greenfield category, stakeholder management and trust building, supplier consolidation, execution of global category strategy.
Highlights
Working internationally and seeing immediate results.
BUILDING STRONG COMMUNITIES

Developing Best Practices to Increase Supplier Diversity Spend.
---
General Mills
Sourcing Category Manager, Team Lead

Supplier Diversity is all about bringing minority-owned companies to the table to present their ideas and solutions in each of their respective categories. General Mills understands these insights are imperative for business on a global scale and makes it priority. After surpassing the $500 million mark in Supplier Diversity spend (see video above), we set out to reach a new milestone — one billion dollars.
My team was tasked with analyzing the market dynamics, conducting internal and external benchmarking, and evaluating the best portals for supplier diversity on-boarding. Working alongside the Supplier Diversity Director and various departments, my task included managing the external benchmarking process — coordinating communication, meeting with the partner companies, and leading the team debriefing. After interviewing dozens of sourcing category managers, working with multiple stakeholders (HR, IT, Finance, Supplier Diversity), we presented our findings and recommendation to the leadership.
After the project was completed, I represented General Mills in the state's first Supplier Diversity Project. I met regularly with other Fortune 500 companies in Minnesota to share insights and give advice on how to support small and minority-owned businesses in the state. Our goal was to build a strong community.
This project perfectly highlighted my strengths and experience working closely with people from diverse backgrounds.
Key learnings
Working closely with multiple stakeholders and leadership teams. Collaborating and benchmarking with external partners, cross-functional teamwork and process improvement.
Highlights
Seeing policy change and restructuring based on our recommendation.
INNOVATING A PROCESS
Revamping General Mills Purchase-to-Pay Process.
---
General Mills
Sourcing Category Manager


In 2015, General Mills decided to completely rebuild the purchase-to-pay (P2P) process. For half a year, I worked closely with many talented people from IT, legal, project management, and sourcing on the implementation and execution of the new company P2P system.
The project's initial phase consisted of working directly with the new system's vendor team to help with the installation and incorporation of the software into our existing platform. This phase was followed by working with IT on system training and configuration. We also supported the sourcing team on managing their stakeholders, suppliers on-boarding, and consulted with legal on contract review and compliance.
To help launch the new system, the team organized a series of rigorous, company-wide information campaigns and training sessions to increase awareness and facilitate user adoption.
My tasks included:
— Reviewing and updating all facility management and HR shared services category taxonomies
— Informing and aligning with my stakeholders on category transition
— Working with suppliers and their IT on system comparability and on-boarding
— Leading numerous user training sessions with both small and large groups
In the end, the company introduced a modern P2P system, greater spend visibility, and over 1,000 suppliers on-boarded.
Key learnings
Purchase-to-pay system implementation, change management, cross-functional teamwork, supplier and stakeholder management. Learning about new technologies and processes.
Highlights
The team spirit during the process!
BACK TO THE BASICS
Building Strategies and Processes for Successful Team Work.

---
US Bank
Management, Leadership, Operations


My first challenge as a branch manager was to rebuild one of the lowest ranked retail branch in the district (in terms of deposit balance, loan balance, and customer satisfaction).
With only four employees, including myself, I rolled my sleeves and went to work. My first focus was the team — building trust and confidence. I sat down with each employee to discuss their goals, understand what motivated them, discover their strengths and weaknesses, and clearly communicate my goals and expectations. After that I committed myself to their success and to supporting them to the best of my ability. Six months into the role, the branch was recording an unprecedented number of accounts opened, a positive net growth in loan and deposit balance, and an improved employee and customer satisfaction score.
This success ultimately led to my assignment at the largest and busiest branch in the district. Much like the previous branch, my first action was to meet with each employee and define a path forward. In addition to managing the branch's normal operation (hiring, training, and scheduling), I established weekly meeting and coaching programs, set targeted sale strategies, and created a customer service program to reach the branch's sales and revenue goals. These policies became the catalyst to the many successes and awards for the branch.
Key learnings
Strong leadership and people management skills, recognition and value of employees, strategic thinking, problem solving, and analytical thinking.
Highlights
Leading the employees to many personal and professional successes and developing my leadership skills.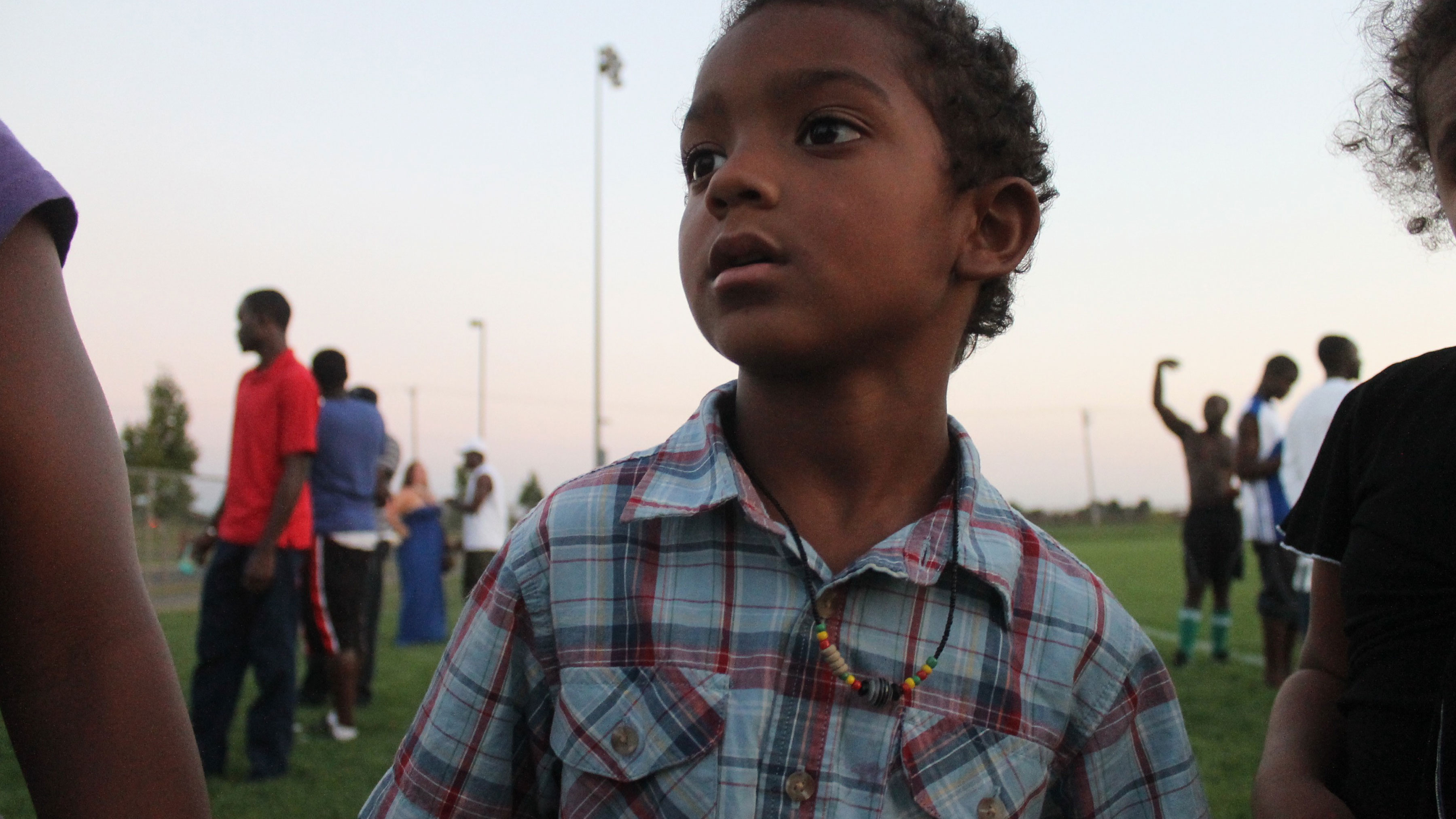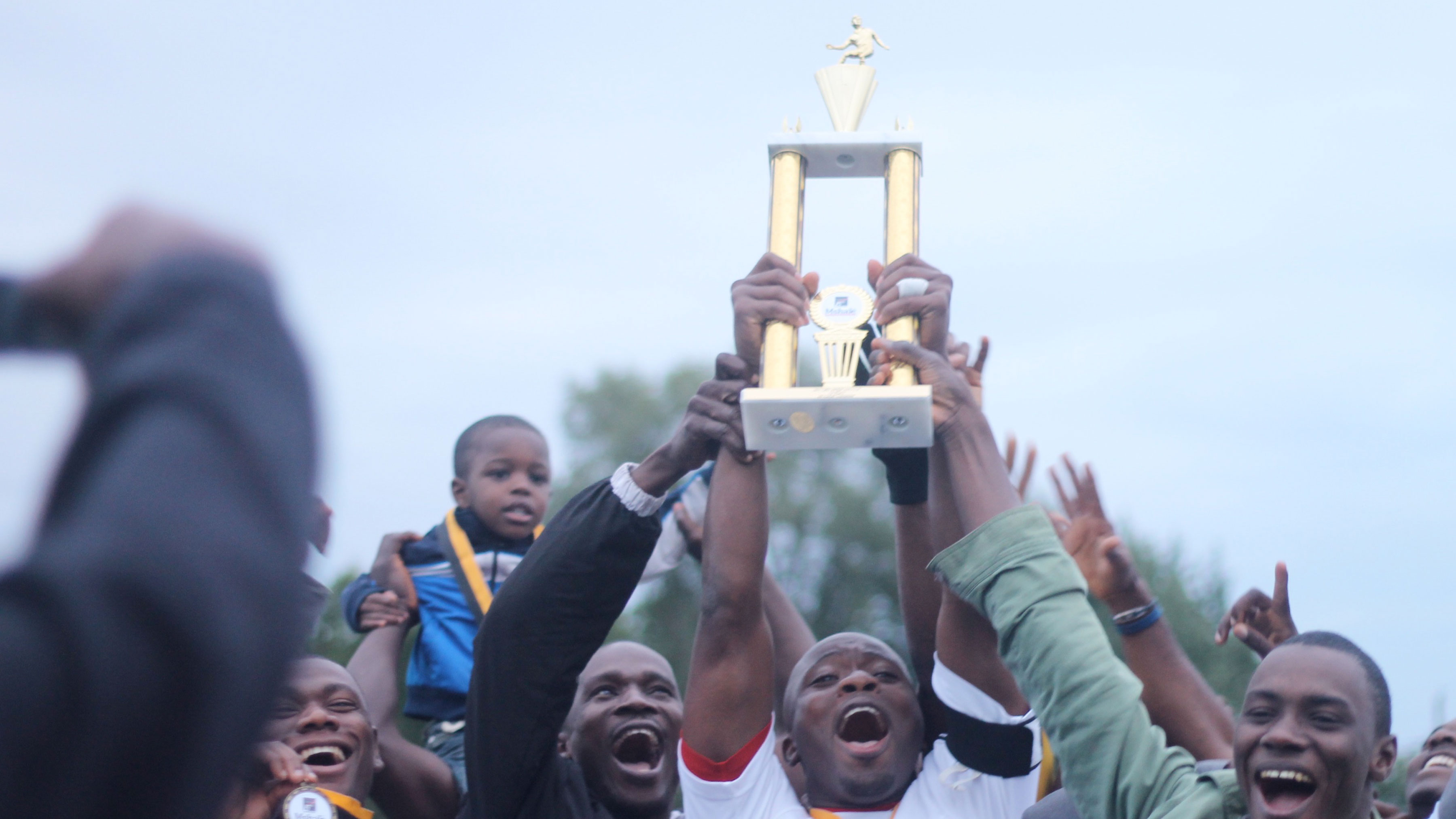 MORE THAN A GAME
A Football Tournament Connects a Diverse African Community.
---
Minnesotan African Cup
Community Organizing, Program Management


Minnesota has one of the largest and most diverse African populations in America (including a Somalian population of 250,000!). We created an annual football tournament to break down cultural barriers and built trust across communities.
For eight years, the Minnesotan African Cup brought teams from 12 different communities to connect and overcome prejudices. Thousands of people from various backgrounds participated and watched the month-long tournament.
Each year the journey of organizing the event was both hectic and magical. From the first staff meeting, to working with the teams, finding and managing volunteers, booking fields, coordinating referees, managing games, to the trophies and closing ceremonies. But it was all worth it. The success of the tournament highlighted the importance of diversity in community building — bringing together people from different countries, diverse backgrounds to network and collaborate.
Key learnings
Effective tools to manage a community — the importance of interpersonal skills and strong community leadership. Patience and resilience in the face of challenges.
Highlights
Watching people enjoy themselves and making new friends. And of course, playing football. :)
I approach the world as an entrepreneur. Curious. Future oriented. Ready to put in the work.

I believe the key to solving many of today's challenges lies in innovative approaches, smart collaborations and inclusive technology.

My story begins in Guinea where I was raised alongside eight other siblings, countless cousins, friends and other neighborhood kids. My parents not only raised us with respect and compassion, but played a leadership role in our community. They organized meetings and social events, mediated conflicts, provided financial and material support, and lead initiatives such as building schools, hospitals, and recreational centers.

These experiences instilled in me a strong entrepreneurial ethic and belief in community. I began to ask questions about leadership, action and change. This curiosity set me off on a journey around the world.

Moving to the United States gave me the opportunity to study and work for two amazing Fortune 500 Companies. At US Bank, I led a team of eight as we transformed the performance of a small bank from one of the lowest to one of the highest ranked branches in our district. At General Mills, I continued to build and broaden key competencies in strategic thinking, analytical, and negotiation. These two experiences taught me how to look at big ideas and then develop actionable steps and processes.

While I was working, I've continued to serve others through volunteering activities and community initiatives. I founded the Minnesota African Cup, a football tournament connecting 12 diverse African communities. I played leadership roles in the Guinea associations in Minneapolis and in Nuremberg, as well as Building Block of Islam, youth soccer teams, and volunteering with Second Harvest and Habitat for Humanity. I found that bringing new and innovative ideas to the table can transform a community.

In 2015, my family and I moved to Germany and I began a Masters program in Development Economics. We studied how developing countries, like China, used unique strategies and initiatives in the public and private sectors to create economic change.

My studies in school brought back all the questions I had in Guinea. Now more than ever I want to use my unique experience — my values and beliefs, academic background, professional experiences, and community leadership — to help build something bigger than myself. I'm ready for the next challenge.








Interested in working together?
Contact me at — kemo@myomek.com





© Kemo Camara